What is RaceBox
RaceBox is the most modern and precise way to measure the performance stats of your vehicle. Measuring 0-100km/h acceleration, 1/4 mile times or laps around your favorite race circuit has never been easier. Join the RaceBox family today and all this will be just a press of a button away from you.
RaceBox uses the latest generation GPS. This provides an outstanding accuracy and positioning - as low as 25cm running on the internal antenna. Combined with the purpose-built hardware, RaceBox has mind-blowing performance - over 99.5% measurement accuracy to a hundred of a second, compared to official lap/drag timing equipment.
Almost no other device on the market at the moment can offer you the same functionality as RaceBox. It also provides you with the easiest and most intuitive user interface as well as the most ergonomic shape and form-factor. All of this in a price range significantly lower than anything else in this area.
RaceBox is absolutely standalone device. You don't need anything more than what comes inside the box. Unbox it, mount it and enjoy the complete experience right away.
In the box you get the device itself, windshield suction cup mount, charging cable and an external GPS antenna for even better precision.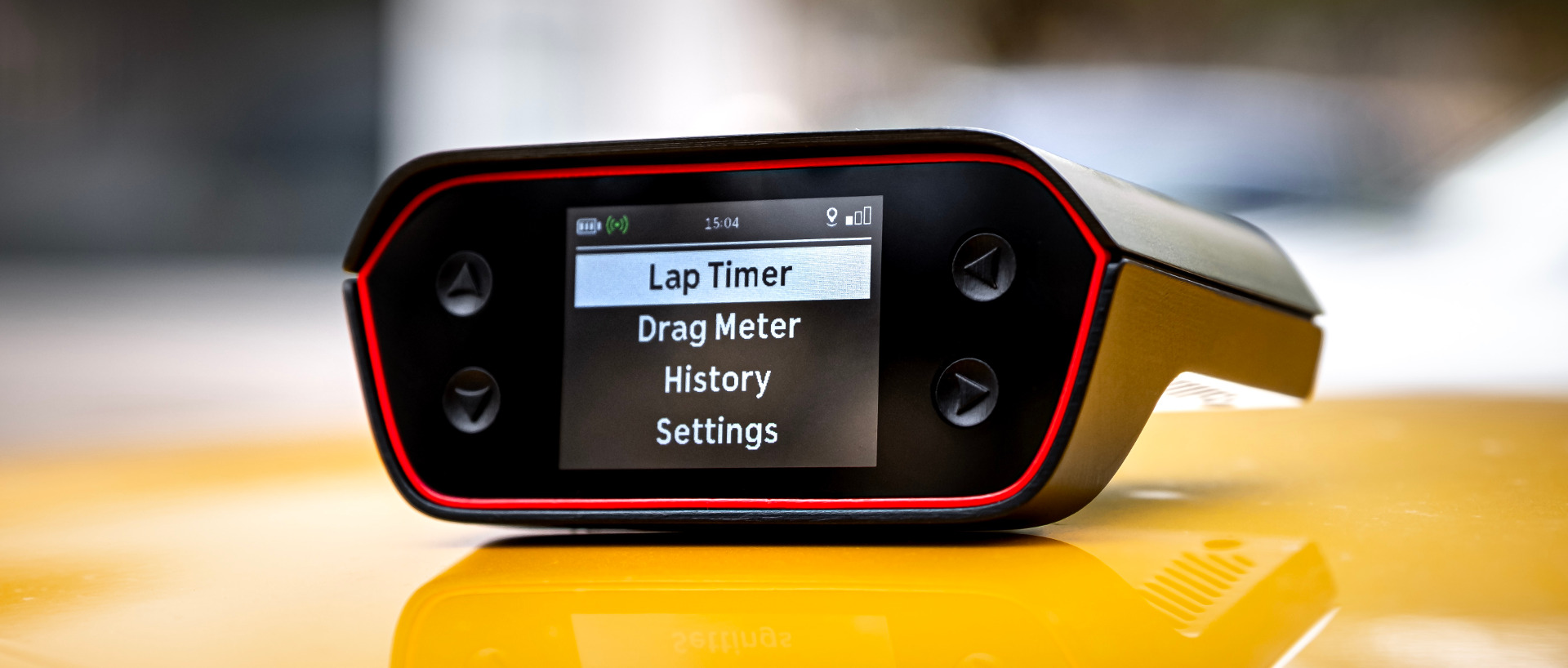 What RaceBox Does
A key goal in developing and designing the product was the ease of use. We wanted to have all the features that you would need while keeping it as simple as possible. That was not an easy task, considering it includes both a "Lap Timer" (for track use) and "Drag Meter" (for drag use) functionality at an unmatched price point.
If you are the occasional track-day enthusiast, a semi-professional or just want to see how fast you can go around the track, we've got you covered. The "Lap Timer" functionality will allow you to measure your laps and improve your skills without ever having to stop and check your results. Read More
The "Drag Meter" functionality presents you with virtually unlimited possibilities to measure all of your car's performance stats. No matter if you want to see how fast it accelerates, covers a certain distance or anything in between, you can measure it with RaceBox. Read More
Know your results in advance with our Predictive feature. Available for both Drag Meter distance runs and Lap Timer on any track. The device will study your driving and display estimates of your lap or drag run time before you have finished. Read More
All of this is stored as sessions internally in the device memory - you can always go back and analyze everything later. All you need to do is just go to the "History" menu and all the information is there - sorted for you by type, date, track and sessions. No need for SD cards. Read More
And the best thing is all the functionality does not stop here. We have many more features planned in mind that thanks to the design of our hardware and software will be released as free updates down the road.
The technology
10Hz GPS Module
(GPS, Glonass, Galileo, Beidou)
Internal and optional external GPS antenna
WiFi Module
802.11 b/g/n
2.4" Colour LCD
320x240, 20Hz
2000 mAh LiPo Battery
Up to 8 hours of usage
USB Type C
2 hours charging time
Flash Memory capable of storing up to 400 racing sessions
High Precision Accelerometer
+/- 4G range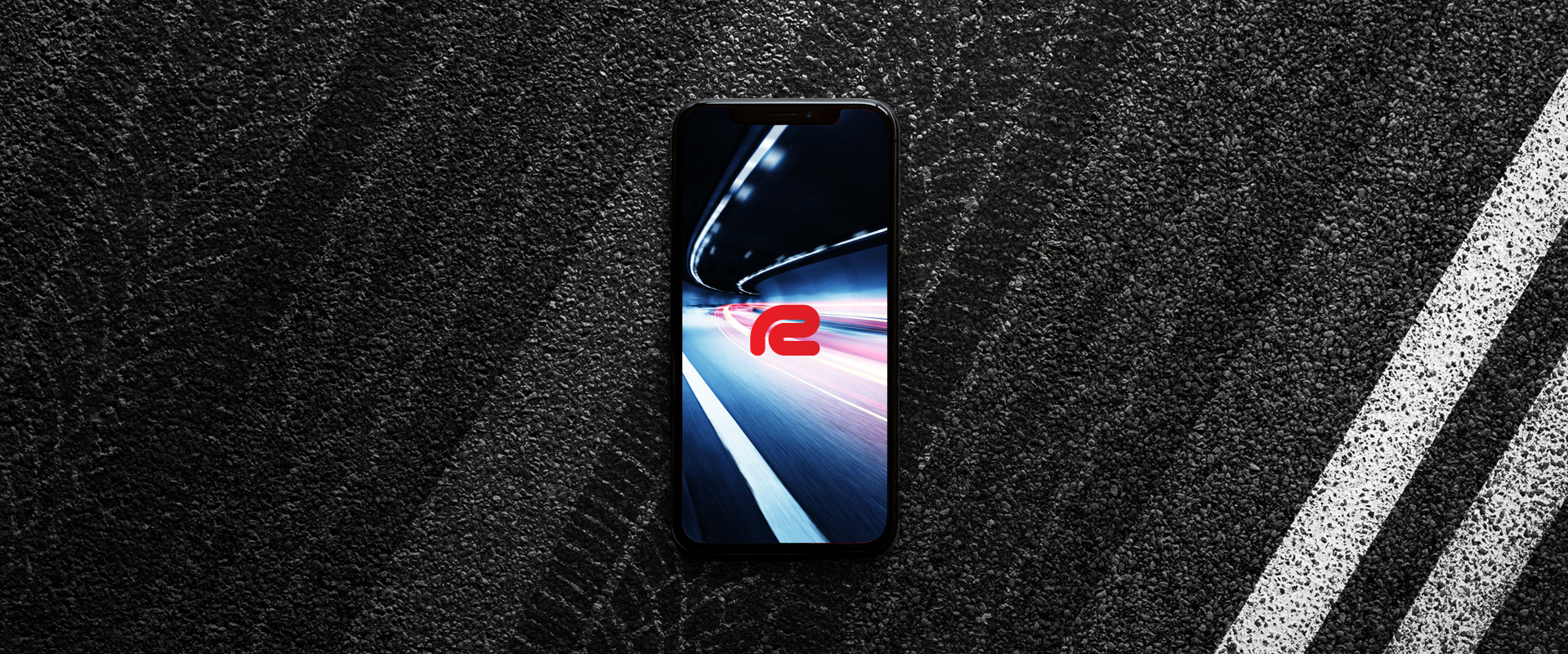 The RaceBox App
In today's modern world, even the best performing cutting edge hardware just isn't good enough without some sort of communication with easy to use dedicated software. That's why we took a lot of time developing our own. So it can go hand in hand with the RaceBox device and enable a whole new level of experience in this area.
The application is available for download on both Android and iOS devices


Future updates of the app will add many more things and useful functionality down the road just like the device itself. We have many great ideas in store, such as support for recording video with real-time telemetry data overlay and a lot more.
What people say about RaceBox
The level of precision of this device is astonishing! I'm amazed at how easy you can use it. I never realized that I do a better start than my M3's Launch control. I can't wait to try it on a track day! Alex F.
RaceBox is a must-have device for any hobby driver who wants to get a better understanding of his car. It is the best available device on the market with more features than any other. Definitely recommend it if you go to track days occasionally Ian A.
RaceBox.Pro lap timer far exceeded my expectations. During each session I was able to monitor via a green or red bar if I was improving or not. The Predictive mode was also great. Giving me instant display of my lap was great to be able to improve for the next lap and improve my times overall. Jay H.
You would have to be the best company I've dealt with in a long time. 3 days from Europe to Adelaide. The fastest delivery time I've experienced. And then to upload a new circuit within hours of a request. Performed flawlessly for over 60 laps at Wakefield Park in Australia. 10/10 Great job. James & Steve
See it in action
Interested in RaceBox?
Go ahead and get yours now! At special price with next day delivery!